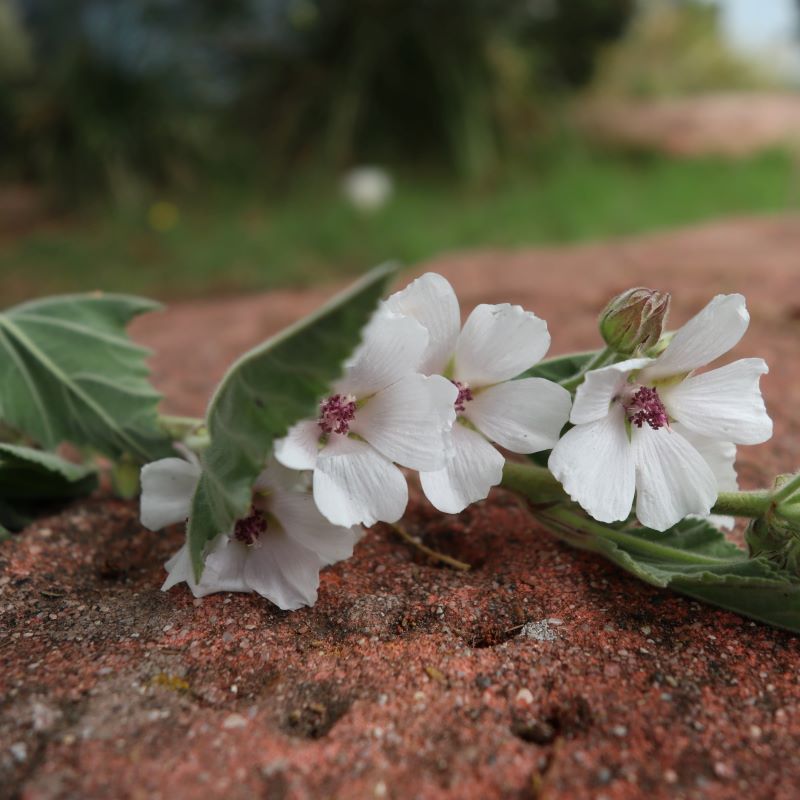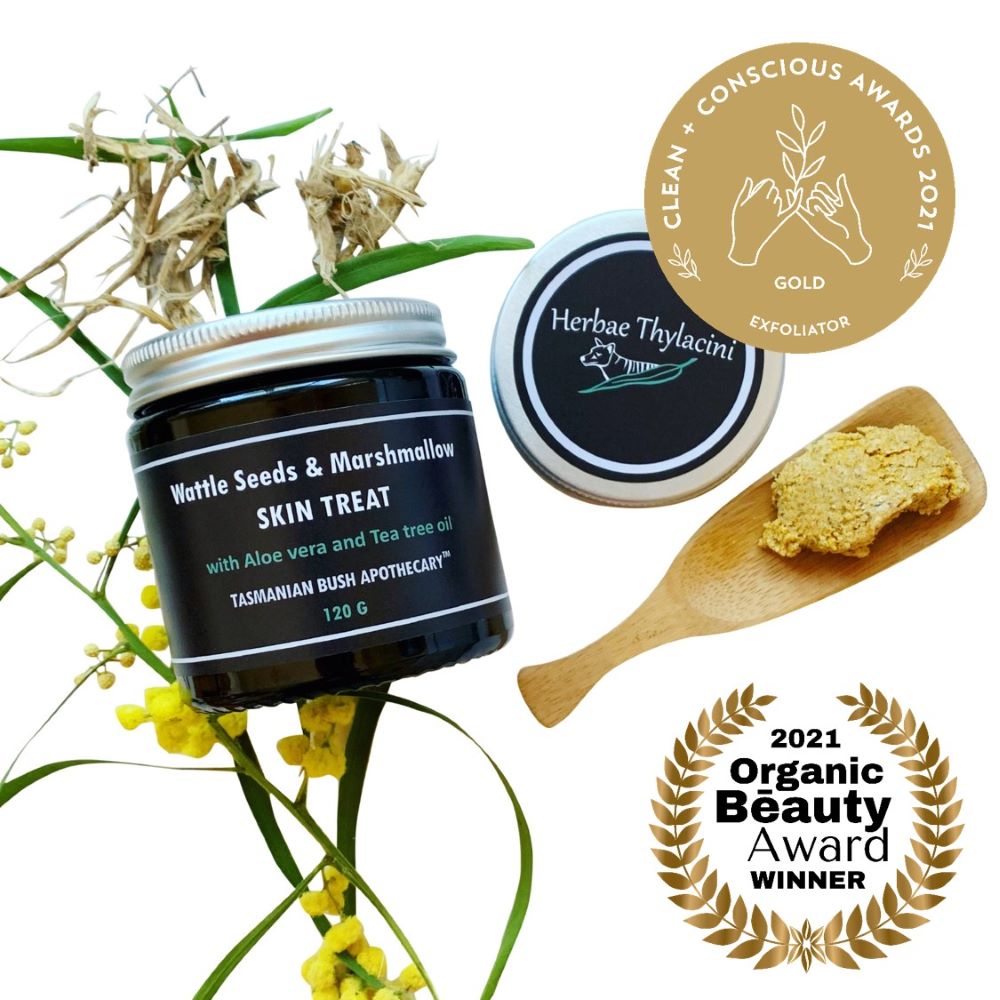 WATTLE SEEDS & MARSHMALLOW SKIN TREAT
Sale price

$45.00
Regular price

$45.00
(/)
Cleanse - Exfoliate - Moisten
All skin types

GOLD MEDAL winner Clean+Conscious Awards 2021 (Exfoliator)

BEST CLEAN Organic Beauty Award 2021 Winner (2-in-1 Exfoliating Mask)

Hand-crafted from 90% Australian ingredients

100% palm oil free

Treat for your skin, treat for your senses

Herbal Cleanser + Exfoliator + Mask harnessing the power of 12 herbal extracts, botanical powders and cold-pressed unrefined oils. A full sensory experience that gently removes daily dirt, impurities and sunscreen while delivering intense nourishment and hydration and revealing soft glowing skin.
Cleanse + Hydrate

Marshmallow encompasses all the humility and strength that make medicinal plants so exceptional and inspiring. The soft leaves and flowers of this proudly standing plant whisper of moisture as light as morning dew. Thanks to its high level of moisturizing and anti-inflammatory polysaccharides, it imparts its own softness and delicacy onto your skin. Herbalists indicate marshmallow to soften, moisten and soothe all tissues, including the skin.
Tannins

We work with native wattle seeds to transfer their naturally high tannin content into our bespoke herbal extract. Tannins have an astringent effect. That means they uplift and add firmness to loose tissues.
Mild exfoliation

We use almond and a small amount of ultra fine wattle seed powder to add a little exfoliating action to the Skin Treat. It is possible to use the Skin Treat daily. We recommend to apply the paste without rubbing it in and let it sit on the skin surface for up to 10 minutes instead to reap all its moistening benefits.
Aroma & texture
Another of our fabulous house-made extracts captures the captivating aroma of roasted wattle seeds. In combination with tea tree oil, they give the Skin Treat its unique scent reminiscent of the Australian bush.
The Skin Treat needs to be mixed with a little bit of water to create a rich creamy golden paste. It will suffice to rub a dollop of the Skin Treat between wet palms to achieve the desired texture.
120g
How To Use
Ingredients
Hello!

Loved catching up with you today at Herbfest! I used my skin treat tonight and oh my goodness I'm in love! It's delightful!

amazing

omg I just did my mask it is AMAZING!!!! Thank you soooo much!

I love the smell of the skin treat!

I love the smell of the skin treat!

I have bought this as a present for my wife while in Hobart. She has been raving about it so I am...

I have bought this as a present for my wife while in Hobart. She has been raving about it so I am back for more products.

Amazing!

One of my Christmas gifts was the Wattle Seeds & Marshmallow Skin Treat. It is amazing, and is another multipurpose all-star player, that cleanses, gently exfoliates (my main reason for getting this), and is a mask. The beautiful texture, smell and after scrub feel are just gorgeous.
WATTLE SEEDS & MARSHMALLOW SKIN TREAT
Sale price

$45.00
Regular price

$45.00
Choose options